Another year of Xbox 360? Why not…
If you'd have asked us last week what we were looking forward to most about 2012's E3, we would have more than likely answered 'the reveal of the next-gen'. Probably in an over excited, crazy wide-eyed kind of way that scares children and small animals.
But the truth is, even though Microsoft has managed to get by without revealing the next-gen we all know is quietly being worked on behind the scenes, there was enough new shiny toys to distract us that at E3 that, rather surprisingly, it didn't matter.
We'll not go into chest beating clichés, because if we're perfectly honest, we don't really care who 'won' the show (though we'd argue Ubisoft, if you really wanted to pressure us into an answer).
In terms of quality and innovation, Microsoft has made some interesting moves integrating new technology and showing off just enough of its big hitters to keep core gamers interested, but overall, the Xbox 360's (potentially) last year as Microsoft's main console is something of a return to form.
What was immediately noticeable from this year's E3, more from its absence than anything else, was Microsoft's decision to shift focus away from Kinect. A renewed interest on the motion controller's audio capabilities (its only ability that works with any consistency), motion control took a back seat, save for Dance Central 3.
It's a conscious move away from a device that has failed to capture the public's imagination in the way Microsoft had hoped, but barring motion control itself, Kinect can still offer interesting new ways for players to interact with their consoles and games and that's what's really important.
The big message from Microsoft is about allowing players as many new ways of interacting with their 360s as possible.
With that in mind, Smart Glass looks like a fascinating new addition and the Xbox 360's answer to Sony's Vita (in comparative connectivity abilities, that is) and Nintendo's Wii U. A way of turning your tablet or smart phone into an input device, automatically brings Wii U's functionality to the 360, without the nasty costs involved of buying a new device (as long as you already have one that is).
Suddenly, the Xbox 360 becomes the go-to console for home entertainment and though we'd love to focus on the games, it's clear to see Microsoft is leaving nothing to chance when it comes to dominating the living room.
Forget all the rubbish about watching a film on your way home and picking up where you left off on your 360, Madden's integration of Smart Glass hinted at a whole new world of potential for Smart Glass and games.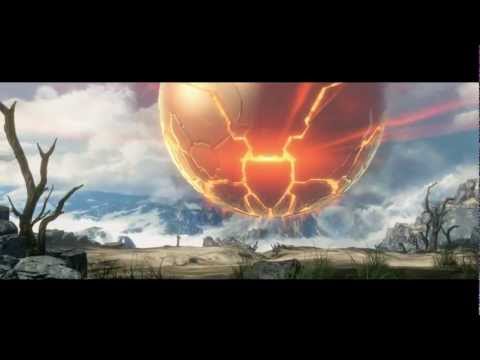 And that leaves the big games. Sony may be lauded as the console with the most new IP, but when it comes to blockbusters and crowd pleasers, the Xbox 360 will go through another year delivering experiences on the cutting edge of gaming. And that's on a console that's managed to fool many players into forgetting just how old its technology really is.
Halo 4 impressed with its new graphics engine and innovative new enemy design. Forza Horizon graphically raised the bar and will hopefully introduce a whole new audience to the racing series and Gears Of War: Judgment, Black Ops II, along with Tomb Raider showed that Microsoft still had the smarts when it comes to securing exclusive content.
There are more interesting new games coming than we thought and though we know it's now going to be a whole other year before we see the arrival of the next-gen, Smart Glass is a step towards an integrated future that's worth getting excited about.
Related Articles