Are you ready?
Resident Evil 6's release is closer than you think and it's really pushing the boat out, but are we looking at Resi 4 levels of brilliance, or Resi 5 levels of disappointment?
That's not strictly a fair comparison. Resident Evil 5, played with a friend, is a much better game than many reviews let on, but Resi 6 is making many of the same co-op claims as its predecessor. Can it tie everything together?
It certainly looks like a more impressive game and it's definitely not lacking ambition so let's round up Resident Evil 6′s best quotes from the dev team and find out what they actually mean for the game…
"In terms of length, each character's story is a little bit less than RE5 but when you combine them together, you're getting something that is much longer" Director, Eiichiro Sasaki
This statement, incredibly, implies we'll be facing an action game that's over 25 hours in length come Resident Evil 6's release this October.
That's a mighty chunk of gameplay and as such presents some interesting issues. Even with three characters indulging in three styles of play, can Resi 6 really keep the heat on across its entire duration?
Capcom's confident it can use Leon, Chris and Jake to not only switch up the style of play often, but also keep the narrative moving along swiftly. With a development team that numbers over 600, there's no reason to doubt this claim.
2. "Fans of the series will get a lot from seeing Leon and Chris. They know those characters and it will mean a lot to them to be able to play as them again" Producer, Yoshiaki Hirabayshi
It's the sort of schoolyard fighting talk that forms the basis of many pointless conversations among the gaming literate. Who will win in a fight, Chris or Leon?
We're not quite ready to decide just yet, we're more concerned why the two heroes of the series, both already fighting against evil corporations (and now Neo Umbrella) would find themselves at opposite ends of the spectrum. Shouldn't they be working together?
It's the sort fan-baiting setup that easily gets the juices flowing, but Resident Evil's story has always presented such glorious and messy melodrama brilliantly, and this looks like the perfect next step.
3. "There are different types of horror, there's not just one type of horror. This is RE6 and we wanted to do something special for this. There are lot of ways that we are interpreting horror for this game" Director, Eiichiro Sasaki
Horror took a backseat in Resident Evil 5 as Capcom attempted to reinterpret what a Resi game should be in a post-Resi 4 world. It wasn't an easy task and resulted in a few questionable levels where Chris and Sheva found themselves hiding behind walls.
A return to the traditional horror scares of the early games has been top of Capcom's agenda, but it's also combining this with the explosive theatrics of its recent output. This is made possible by the three playable characters, but whether or not they all sit together comfortably could make or break the experience.
4. "If you use your imagination and take me at my word that there is going to be variation in the crossover, there will be lots of different ways in which the four-players will connect and interact. I can't reveal it all now but rest assured: lots of variation" Producer, Hiroyuki Kobayashi
Building on the co-op that saved Resi 5's campaign, Capcom's latest will see players, who are already playing through the game together, partner up momentarily with other co-op players to take on some of the game's hulking new zombie monstrosities. This creates boss battles with four players all working together to bring the larger mutations down and should ensure no one suffers from the dreaded Sheva AI.
Once the fight is over each pair will return to their respective adventures and the game will continue, like zombie ships passing in the night. It should make for some unique encounters.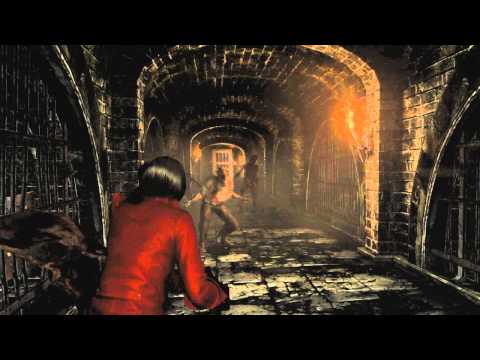 Conclusion
Capcom's studios aren't known for talking up their games with hyperbolic statements that turn out to bend the truth somewhat. With one of the biggest development teams that has ever been created, and an ambitious narrative spanning three separate campaigns, Resi 6 should surpass all expectations.
Related Articles
Check out the latest issue of X360 for all the big news as well as exclusive content on all the biggest Xbox 360 games. Available on iPad and other digital devices and at all good newsagents!