Can It Really Better Resi 4?
We talk to executive producer Hiroyuki Kobayashi and director Yoshiaki Hirabayashi about Resident Evil 6 and the difficulty they've had finding a balance between horror and action…
X360: What will fans of the series think of Resi 6?
Hiroyuki Kobayashi: "I think fans of the series will get a lot from seeing Leon and Chris. They know those characters and it will mean a lot to them to be able to play as them again."
"But the way we've designed this game, we've created a backstory for the new characters that makes them a part of the RE world; they're going to be new to everyone whether you're a fan of the series or new to it."
X360: How will each character be differentiated?
Kobayashi: "There are a couple of ways we're trying to differentiate the stories in the game. For example we're trying to incorporate horror elements into all the stories. But as you know horror is a big genre and there are different types of horror."
"So Leon's story is more traditional gothic horror, while Chris is in battle, and as he fights his way and moves forward the things that he encounters are horrific in their own way."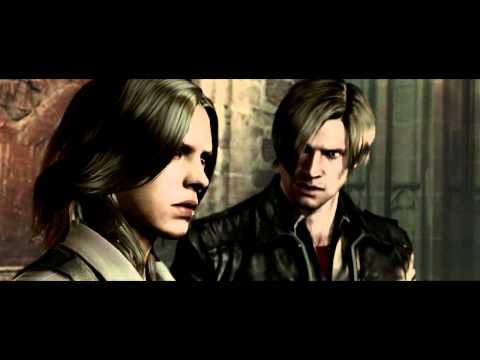 X360: Are there any nods to the classic (awkward) Resi controls?
Yoshiaki Hirabayashi: "I think first of all we didn't want to make a straight up action-type control scheme for the game. We're still trying to make a horror experience."
"This is horror as entertainment. To that end I think it was necessary to open up the controls a little, make them smoother, so you could immerse yourself in this world more easily. But that doesn't mean you're going to lose control over the player in terms of how they experience this world we've created."
You Can Move And Shoot… Finally
You have to admire Capcom's tenacity. Unhappy with the reaction to Resident Evil 5's muddled attempts at mixing action and horror, its sequel is returning to the franchise's core pillars with the sort of ruthless dedication to reinvention that last saw the creation of Resident Evil 4.
A revolution for the series that redefined the term 'survival horror', every element of Resi 5 that felt underdeveloped, weird or just plain wrong (hello 'cover shooting') has been critiqued, fixed or entirely abandoned.
Three independent stories, characters and modes that can be played in any order will feed into one epic storyline that will no doubt erupt in suitably dramatic fashion. Each one is just shy of Resi 5's length, according to Capcom, and decisions made in one could end up affecting the characters in another.
It's a hugely ambitious project that's rather wisely dividing up its characters' abilities and subsequently unique gameplay with this rather nifty narrative divide. Drop-in/drop-out co-op delivers the online experience Resi 5 attempted to exploit and with Capcom focusing all of its tension-raising techniques on the enemies you'll be facing, moving while aiming is now finally a reality.
In fact, Capcom may like to think the stars of the show are its three main protagonists (Leon, Chris and Jake Muller, Wesker's son), but the new breed of zombies and B.O.W.s are really fuelling this new take on Resident Evil's familiar fight against the undead.
It's 'thrilling dramatic horror', and with players given that extra degree of control, the slack is picked up by the impressive range of monsters and zombies. You might be able to move and shoot at the same time, but you 're going to need to do more than that if you're going to survive what Capcom has in store for you.
The walking dead
Capcom is really going to town on its enemy design and Resi 6 will boast more inventive and disgusting creatures than ever before. Though you can expect traditional zombies to have a spring in their step, it's the J'avo that'll be causing the worst nightmares. An enemy that mutates into a more lethal form the more you shoot it? That sounds horrendous; we suppose you could try not shooting them, but we doubt you'd last long.
Related Articles