Mech my day
While other publishers use it for casual titles, Capcom saw Kinect as a perfect fit for its most hardcore brand. Producer Tatsuya Kitabayashi tells us how Steel Battalion: Heavy Armor will push Kinect to its limit…
Name/ Tatsuya Kitabayashi
Company/ Capcom
Job Title/ Producer
Working On/ Steel Battalion: Heavy Armor
Did You Know?/ Capcom initially toyed with the idea of putting the 'eject' button on the original Steel Battalion controller behind a glass panel.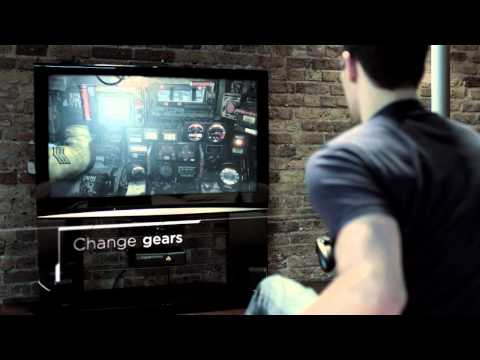 X360: Why Steel Battalion? It's certainly different from what any other company is doing with Kinect…
Tatsuya Kitabayashi: When Microsoft secretly announced Project Natal to publishers we saw the concept of it and immediately thought of Steel Battalion. It was also a conscious strategic decision because we were certain that other publishers were going to concentrate on casual party games with Kinect so we always wanted to go hardcore on it.
X360: Why don't you think other developers have attempted anything like Steel Battalion with Kinect?
TK: I think people might have been cursed with preconceptions. So they've got it in mind that you play Kinect standing up, when the truth is that you don't actually have to. Maybe they went through the process of making a hardcore game where you have to stand up and found that it doesn't work. But in fact you can play sitting down and with a controller so I just think they didn't have that mindset in the first place.
X360: Were you always sure that Kinect would be able to handle such a complex game?
TK: So we've actually been vigorously pressuring Microsoft ever since Steel Battalion: Heavy Armor was announced because, at the time of the announcement the Kinect libraries were not compatible with a sit-down style of play. So we told Microsoft 'look, we're going to assume that you'll make this happen'. We gave Microsoft a list of all the things we wanted to do – such as all the complicated gestures we have in the game – and basically told them that we assumed they would all be supported by the time the game was finished, and Microsoft delivered.
X360: How closely have you been able to work with Microsoft?
TK: We've been working with the actual Kinect BD team at Microsoft in Seattle. People from their labs have been coming over to ours, and vice versa, so we've really been working together on this. We have some Microsoft BD guys visiting From Software at least once a month to work on the title with us.

X360: What made you decide to collaborate with From Software on Steel Battalion: Heavy Armor?
TK: The first reason is that From Software are experts when it comes to mech action games. The other is the fact they tend to be on similar tendencies to us when it comes to pursuing pure gameplay. I think that matched our style very well.
X360: In what ways would you like to see Kinect improved or updated?
TK: One is a higher resolution of the detection system. So at the moment if you stick your hand out it barely recognizes each finger but if it had a higher resolution and could detect every joint in one hand then we could do a lot more with it. At the moment it's just hand movements and, just about, grabbing and letting go. That's the best it can do at the moment. The other thing I'd like is, instead of just waving at an empty space it would be great if the actual 3D visuals were there in front of you like holograms so you wouldn't just wave your hand but actually interact with what you see.
X360: Could Steel Battalion: Heavy Armor be the first of many hardcore Kinect games from Capcom?
TK: Nothing is set in stone, but we do believe in Kinect and its ability, so we do have things down the line.
Related Articles