You might see a few changes in the FIFA 14, but don't worry, EA's only making them because you lot have been asking for them.
Lead producer Sebastian Enrique talks us through why some of the decisions made on FIFA 14 were actually down to fan feedback…
When you listen to feedback from forums and Twitter and so on, how do you filter what's important from what's moaning?
That's very difficult to do! First you need to get used to how people give feedback about the game and then you need to filter all the insults, all the moaning… some of that is valuable feedback but you need to translate it into what is it that's really annoying them and then see how you can make the game better.
There are some things that we understand but we cannot get there, or some feedback that in my mind, I'm thinking 'What are you thinking? That would completely break the game!' But there is some other feedback that I think 'Yeah, they're totally right.
Can you give an example of fan feedback that did make sense?
The game speed. People were saying the game is too fast. The reality is that the game speed hasn't changed in the past four or five years. It's the same game speed but what it changes is the gameplay changes that we do that affects what we call the mechanics, which is what you can do with the game. So what you can do when passing, what you can do when shooting, how you move.
Those are the mechanics. When you combine all those things, it gives you the dynamics, which is how people behave when they play the game.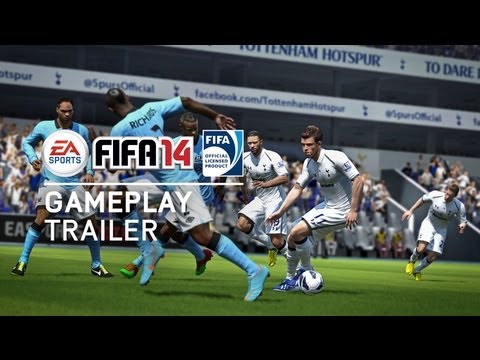 So that fast speed is not that the game was faster, it's that the dynamics of the game kind of lent themselves to a fast paced game. So the pace of the game, how people were playing – sprinting all the time with low traffic of the ball in midfield – that's why the game felt faster.
That's how we translate that feedback into okay, it's not that the game is fast, it's that the dynamics are too fast. After that we think 'Okay, why are they too fast?' Because of x, y and z. 'Okay, what are the things we can do in order to provide for a more realistic game?' The battle for possession, that build-up play is more rewarding?
That's what led to the Locomotion system, the tighter marking, the viable dribble touches, the sprint turns, all those things help to change the dynamics of the game… not to make the game slow but so the dynamics of the game mean you can't sprint all the time, so now you have to think about how to play the game.