Murdered: Soul Suspect wants you to solve your own murder.
It's not every day that a game asks such a novel question, but there are some inherent issues when designing a game that features a lead character that's also a ghost. As everyone knows, ghosts can walk through walls.
So, yeah, that's an issue already…
We spoke to Matt Brunner, Soul Suspect's cinematic director about the many issues of designing a game centred on a ghost…
So, you can move through walls, isn't that a massive pain for your designers?
It's a horrible design headache. If you can imagine, how do you design a clear path for your character when you can bypass it in anyway possible? That was the real challenge we were faced with. There was a small group of us early on into development that said 'It doesn't feel like I'm a ghost yet, why? What's missing?' It just feels like you need to be able to pass through objects.
At that time all walls were solid. So we tried it, we got four rooms and let players walk through them and instantly they all got disorientated and really lost, even with four rooms. So one of the things we do in the background of the game is give the player subtle environmental hints, almost obsessively so, about where they are so that the player doesn't get lost.
We've also spent a lot of time putting voice over and other elements that will redirect them if they do get lost, but interestingly enough when you run around now in the game and you start getting used to it you start thinking 'I don't really want to play a game where I can't just pass through any wall I want'.
There's something really freeing about it.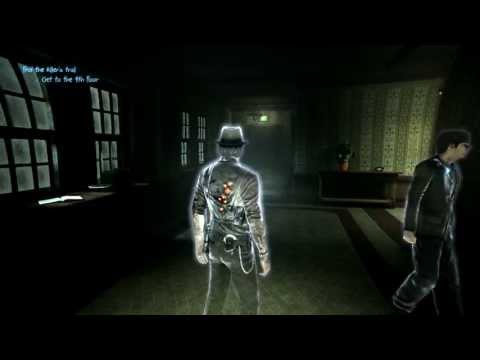 Would you say Murdered: Soul Suspect has a lot in common with old-school point-and-click adventures?
Actually, what we've shown so far is a little more like that just because it's easy to show off the experience. We have been very aware of not making it a 'Press X to move forward' type of game. The investigation elements require some thinking and attention to clues, especially if you're after a high score, in a sense.
And then, if you're a player that just wants to blaze through and play the story, you could do that, but I would say there's a nice balance between narrative and gameplay.