360 Magazine: Looking at previous Transformers games, War For Cybertron was one of the few to use the licence in a new way and receive a positive reception from fans. Why is it so hard to make a good game out of Transformers?
Matt Tieger: There are several challenges inherent in the Transformers property – a huge amount of disparate lore, a very dedicated fan base who know when you get it wrong, and all the gameplay challenges that go with having playable characters that can be a vehicle whenever they want to.
We did our very best to embrace each of those things as our core strengths and built from there. I think if you try and fight against or downplay any of those core themes, it won't turn out to be a great Transformers game.
360 Magazine: What did you learn from the development of Transformers: Dark Of The Moon?
MT: At High Moon Studios, we have two teams.  My team has been working on Fall of Cybertron since we shipped War for Cybertron, while a separate team made Dark of the Moon.
Fall of Cybertron and Dark of the Moon had different targets set before them when the projects began, we make choices based on what is right for the game we are working on. Of course we do a lot of knowledge sharing at the studio and that helps a lot.
360 Magazine: Transformers' deep history has been relatively untapped in game form, was it a case of just dipping in and choosing what you wanted for this sequel?
MT: Yes, it was just that simple, and yes it was completely overwhelming as we swam in decades of lore.  We did pick and choose carefully with our gameplay needs making the defining choice.  We are always careful to not violate the history or spirit of the rich backstory, but we chose to use elements that support fun gameplay first and foremost.
360 Magazine: How connected to the wider universe is Fall Of Cybertron? Is the series still acting as a realistic precursor to the movies and the wider world?
MT: As before, we are the official canon story of what was happening on Cybertron before they left.  We are careful to not tread on the toes of what happens when they arrive on Earth, but Cybertron is all ours.  We are really excited to fans to see what's in store…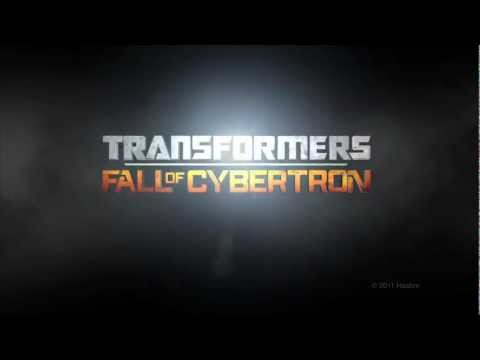 360 Magazine: Setpieces featured quite heavily in the previous game, utilising the Transformers abilities such as flight or driving, are you looking to expand on this?
MT: Variety in the gameplay experience is king here.  We worked really hard to seamlessly integrate each character's vehicle and innate abilities into the gameplay so transforming and all the other things you can do just feels right.
360 Magazine: Why do players want to see both the Autobots and the Decepticons storylines and is there a way of approaching the narrative in a more interesting way than just two sets of missions?
MT: Actually, we did do a major change to how we structure the story this time around.  War for Cybertron was two separate stories – one Autobot and one Decepticon. Fall of Cybertron is a single interwoven Autobot and Decepticon story.  It's essentially a Cybertron story.  As you move through the playable characters you really get a sense of what is happening on Cybertron and how it affects each of them.
360 Magazine: War For Cybertron's focus on giving players a solid third person shooter and building from there gave the experience a firm gameplay base, is there a danger the sequel could over complicate or move away from what has already been established?
MT: There is always that danger on a second title, however we are very cognizant of that pitfall and have made sure to never lose sight of what worked well in the first game.  We took a long hard look at what we created, built on what the fans liked, and stripped out the things that were getting in the way of making an even better game. I believe this game exceeds War for Cybertron in every way.
………………………………………….
If you're excited about 2012′s new games, you should check out the 5 reasons, EA's Syndicate will rock your world, or why Capcom's Dragon's Dogma, and its Pawns, will learn to mimic your fighting style.
If you liked this article, there's plenty more where that came from. You can download the latest issue of 360 Magazine (also available in all good newsagents) through iTunes to your iPad or iPhone for just £1.99 per issue. Bargain!