Microsoft is gearing up to reveal its new Xbox later this month (it's seriously close now), but what games should we expect to launch with it?
Rumours circulating the internet seem to point towards a Project Gotham Racing revival, but what other Microsoft brands will make an appearance?
Will Fable, for instance, re-emerge on the next-gen Xbox as a launch title?
It has, after all, been a while since Lionhead released Fable: The Journey (or, The Horse as we like to call it) and the studio has had plenty of time to get a new project off the ground.
Even though it's had to deal with the absence of Peter Molyneux, Lionhead is still part of the Microsoft inner-circle and you'd expect that it would have had access to dev kits (or even spec lists) before anyone else.
At least that's what we're speculating.
Here are 4 other reasons Fable 4 could be in the works and gearing up for the next-gen Xbox launch…
On Xbox 360? Nah…
Fable is an Xbox institution, and one that's managed to maintain a positive relationship with its fans despite Kinect giving its best shot of ruining everything with Fable The Horse.
The thought of a next-gen Xbox arriving on the scene without a stellar line-up of triple-A games to draw in the crowds doesn't bare thinking about. Fable is the perfect vessel to win over the RPG and fantasy crowds at launch.
No more Molyneux?
Lionhead has been working on something for well over a year now and with Molynuex's surprise departure a long-distant memory, Fable 4 would be the perfect opportunity to prove that one man doesn't make the studio.
There's no denying that Molyneux's influence on the series helped shape it, but there's still a tremendous amount of talent at Lionhead (probably desperate to prove themselves, too).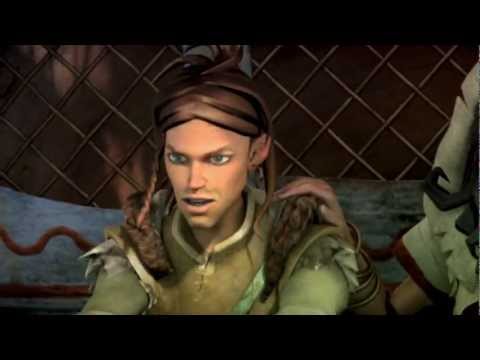 Forget Kinect (probably)
Fable 4 has been rumoured to be in the works since before The Journey's release and it was also suspected to mark a return to the controller.
Expecting a totally Kinect-free adventure is probably a bit much, though, and a combination of control pad and motion control is more likely. Let's hope Kinect 2 is up to the task and Lionhead can be a bit more adventurous than it was with the dull controls of The Journey.
 MMO
Dare we say it… massively multiplayer? If Microsoft follows Sony's lead and places its social networking infrastructure at the centre of the next-gen Xbox experience, an MMO Fable, or at the very least a Fable that utilises MMO qualities, would be a brilliant poster child.
Who wouldn't want to explore a fully realised Albion and experience Fable's unique RPG gameplay with others? Plus, just imagine all the wives you could have.
[mpu]