The Spike VGAs gave us two big new game announcements – Dark Souls 2 will surely be more of the same (awesome) punishing RPG action, so it's the second of the two games, The Phantom Pain, that really has us interested. If only, perhaps, because it's shrouded in so much intrigue.

In case you haven't seen it yet, here's the trailer: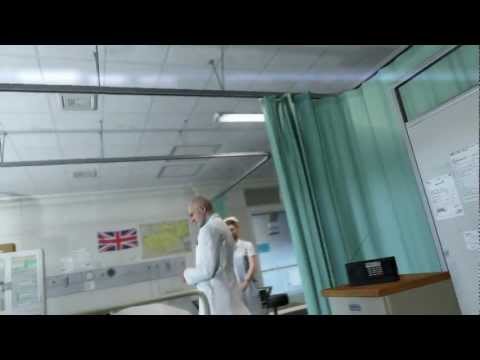 First thing you'll notice are the striking similarities between the star of this new show (well, what you can see of him through all those bandages) and Metal Gear's Snake, but the mystery runs far deeper. Trailer analysis after trailer analysis has turned up loads of possible nods and references to Metal Gear history, with other characters and elements seeming to suggest that this may be indeed connected with the popular stealth action franchise. Eagle-eyed viewers have picked out characters who appear to be Psycho Mantis, Volgin and Dr Kio Marv, in turn leading to countless potentially meaningless little details now being viewed and interpreted in a whole new way.


Even the developer itself has come under much scrutiny in the past couple of days – Swedish team Moby Dick Studio has no games to its name and some web-savvy investigators also discovered that its web site is only two weeks old. On top of that, the site lists Joakim Mogren as the studio's CEO. The significance of this? The first name is an anagram of Kojima while the surname contains the word 'ogre', famously a codename for one of Kojima's latest secret projects. Coincidence? Seems unlikely.

And then there's the logo. Is there any significance to those gaps and extra lines in it? Take a look at this and decide for yourself.

Our chums over at NowGamer.com have delved even deeper into the media in search of the truth, but it's pretty much as simple as this – we'll know for sure when Kojima wants us to. If at all. Isn't that right, Raiden?