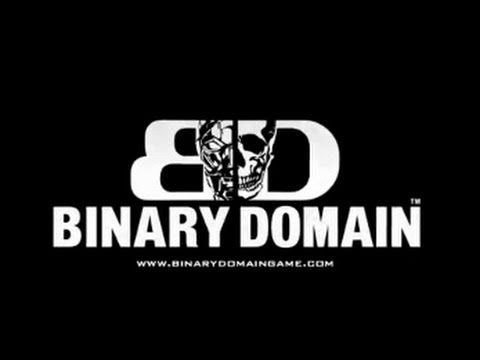 OK, so you can still watch the above trailer and claim that it looks a lot like Mass Effect, and that the character design is insipid and lacking in any actual, y'know, character, but there are also hints in the trailer that suggest Binary Domain might actually be a game worth playing. It looks a bit like Mindjack if Mindjack hadn't been a big pile of useless and ignorable baboon dung.
On the surface the game looks very slick indeed, with some excellent animations giving the characters a sense of life and manoeuverability. The manner in which the enemy robots blast apart is pretty impressive too, their armour shredding piece by piece in a satisfying tearing of metal.
The setting too looks like a place that will be intriguing to explore in a narrative sense – a new Tokyo that's been split into an upper and lower class on both a societal level and in an actual physical manner, with the more affluent residents living on a cleaner, safer upper Tokyo that hangs over the slums of the lower city.
Beneath the aesthetics of the game lies the Consequence System – a mechanic that sees the repercussions of your actions ripple throughout Binary Domain. The choices that affect your path through the game aren't just limited to big narrative dilemmas, but also the way you interact with your team and order them about during combat. Treat them badly and they might not follow your orders, but keep them on your side and they'll operate as a well-oiled fighting machine.
There is a slight problem with this. If treating your team with negligence and losing their trust makes them ignore you and fight poorly then there's absolutely no reason to do that. You want them to co-operate with you and stick by your side, not running off on some gung-ho lone wolf mission, so you're going to make whatever choices ensure that is how the game plays out. The only choice that's really offered then is between playing the game well and playing it badly.
Also, if the game doesn't end in a reveal that either the main character or someone on his team is actually a robot then we'll eat our socks. Like, our entire sock drawer.
But still, despite these reservations I myself am a lot more interested in playing Binary Domain now than I was before. There's scope for a human-focused story beneath the flashy sci-fi robots and gameplay mechanics, a plot that deals with the kind of questions posed by sci-fi masterpieces like Blade Runner – what really makes us human? What is the soul? These are the kind of questions Deus Ex: Human Revolution attempted to ask but fumbled in its execution. To be completely honest I doubt Binary Domain will do any better, but I'm a glass half full kind of guy and I'll give Sega the benefit of the doubt.
So there you have it. Binary Domain is due in the UK on February 17. Keep an eye on this one folks. Could turn out to be good after all.