You know it's true
When it comes to internet speculation regarding the next generation of big consoles, there are many community members doggedly defending the current machines. Good for them;
'We won't get a next-gen until 2015 coz Sony and Microsoft said we was having a ten year cycle and anyways, games like Crysis 2 and Uncharted 3 look amazing, lollllsZ.'
It's hard to argue with such opinions, but there can be no mistaking the shift many developers have made and the renewed focus on next-gen tech that has been building over the year. To understand just how great a momentum the Xbox 720 and PS4 have gathered, despite no official word coming from either Microsoft or Sony, we've compiled this list of developers and studios who are quite literally crying out for new technology.
How many of this year's E3 demos, such as Ubisoft's Far Cry 3, appeared to be running on tech that the Xbox 360 and PS3 are not capable of running?
So, while you might want to keep you 360 or PS3 for now, developers, publishers and the majority of industry's big players have reached a cap. Creatively, technically and in many ways financially, a next-gen has quickly become the one thing that could reinvigorate the gaming scene.
Don't believe us? Then here's the industry talk you've not read…
Epic
A studio primed at the cutting edge of what the current consoles can do is Epic. Its Unreal Engine has already produced some of the 360's best looking games, but it too has confirmed that a new batch of consoles would suit its new tech better than the current hardware. From techradar.com
In fact, Epic has gone as far enough to say that its new Unreal Engine 'warrants' a next generation just so that it can show off what it's new engines are capable of. From tomsguide.com
Epic also showed off its impressive new tech with its Samaritan demo to UK industry magazine Gamestm and Nowgamer.com
Avalanche Studios
Avalanche Studios push the current tech to produce some incredible vistas and action in its Just Cause series, but has already begun predicting that new tech will be with us by 2014, allowing it to push what its engines to the max. From Gamesindustry.biz
DICE
Arguably, DICE has already shown what a next-gen game could look like with its PC 'spec'd to the hilt' version of Battlefield 3. It's already confirmed the console versions will make visual and engine concessions, but if it's to really push its tech it needs more power. At the cutting edge, DICE is 'desperate' for the next-gen. From hcgamingnews.wordpress
DICE has been particularly vocal about the need for next generation tech and has confirmed that it has already begun 'prepping' its engines and teams. From computerandvideogames.com
Ubisoft
While publishing some of this generation's biggest titles, Ubisoft has found that in terms of A.I. and tech they can't push things any further. It's now 'crying out for a next-gen machine that can creatively push what its games can do. From Gamesindusty.biz
Codemasters
While Codemasters has pushed what the racing genre can do with its F1 series, it's already found that its studios have begun to reach the 'limit' of what the current machine can accomplish. From Gamesindustry.biz
Rumours
If you're still not convinced the industry is on the cusp of some huge next-gen reveals, here is yet another report that someone somewhere is putting together some sort of next-gen tech. From Nowgamer.com
These engine and tech demonstrations have been available for a while, but if you're interested in seeing what Crytek and Epic think its next-gen games could look like then they're worth a look.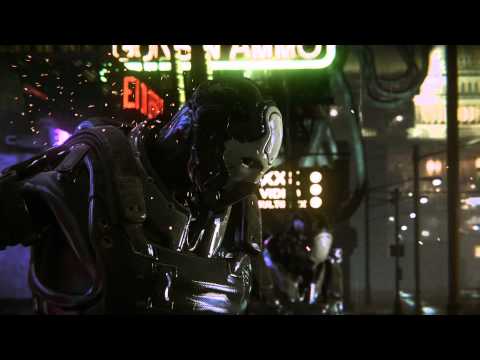 Could they be representative of what the Xbox 720 and PS4 will be capable of?