We ask Kingdoms Of Amalur: Reckoning's lead designer, Ian Frazier, what it's like to change your entire fate. Possibly because he's a mage or something…
360 Magazine: Amalur is coming out between some well-established action RPGs. What's its angle?
Ian Frazier: Reckoning has several different traits that help us stand out from the crowd, but here are three of the bigger one. First, we have a rich, colourful art style that's surprisingly refreshing in an age where 'dark and gritty' is the order of the day.
This helps us to sell R.A. [Salvatore]'s core idea that Amalur is a world worth saving, a place that's so beautiful and varied that you really want to save the world from the various evils that plague it.
Second, we have an innovative approach to character class –what we call the Destiny system – which lets us get around one of the big historical problems of the RPG genre: buyer's remorse.
We let you get a feel for the game before settling on a class, and even after you have settled on one, we let you evolve and change it further over the course of the game.
Finally, our combat is simply spectacular. It's smooth, it's responsive and it gives the player an obscene amount of freedom in how to approach it. It's incredibly fun.
Frankly I think Reckoning's combat is head and shoulders above any other game in the genre when it comes to raw entertainment value.
360: We've been spoiled a bit by The Elder Scrolls' generous open worlds; what can we expect from Amalur's?
IF: It's big. Really, really big. And perhaps more importantly, it's incredibly dense – there's nowhere you can go in the Faelands (the part of Amalur focused on in Reckoning) where you won't find a ton of different peopleto talk to, quests to do and things to discover.
Beyond that, something we're really proud of is the sheer amount of visual variety in the world—we've got five exterior regions that each have their own very different biome and mood, from dank swamps to arid deserts to the strange crystalline landscape of Alabastra, so you get a lot more variety than is the norm for open-world games.
360: How big is the open world, both in terms of mileage and number of dungeons?
IF: I couldn't tell you the exact square footage of the overworld map (that's a hard number to nail down due to how our playable space is technically constructed), but I can tell you that it takes over half an hour to sprint at full [speed] across the map, even if you somehow avoid all combat.
As for dungeons, there are around 130 of them in the game, and each one is hand-crafted (we never reuse dungeon layouts).
Plus they come in several different art styles, from crystal caverns to the organic innards of an ancient tree, so there's an awful lot of variety to experience there.
There are also a ton of buildings in the game, from shops to taverns to guild halls, so you've got all those to explore as well.
360: Finally, can you give a bit of background on the world of Amalur itself?
IF: Before we even started production on Reckoning, R.A. Salvatore provided us with a massive story bible that lays out over 10,000 years' worth of history (both past and future of Reckoning) for the world of Amalur.
We know how different races have related over time, where civilizations have risen (and fallen), where wars were fought, where great artifacts of the past were lost and how new cultures will form in the future.
Having this broad base of knowledge has allowed us to build out the world in a really broad way from the very start, giving it a sense of reality and texture that's incredibly hard to accomplish without doing all this 'homework' in advance.
As far as the specifics of the setting in Reckoning, it focuses on a region of Amalur called the Faelands, named for the immortal beings who hold sway there. The mortal races are relatively 'new' (a few hundred years of settlement) to this area in our time period, and there are still some racial tensions there.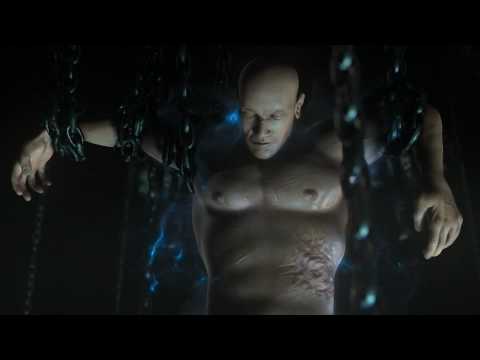 Time-wise, we're set in a period of Amalur's history called the Age of Arcana, a time when magic is freshly blossoming in the world after a long period of stability – races and peoples who previously had no magical gifts now find themselves developing such powers; meanwhile those who already had access to magic are finding it to be increasingly unstable and chaotic.
As you might imagine, this change in magic plays a pretty big role in some of the story events afoot in Reckoning.
Check out the latest issue of 360 Magazine or, if RPG's are your thing, take a look at the 5 things we think are missing from Skyrim.
If you liked this article, there's plenty more where that came from. You can download the latest issue of 360 Magazine (also available in all good newsagents) through iTunes to your iPad or iPhone for just £1.99 per issue. Bargain!